>>><<<
O R G A N I C F A C I A L S
Using high quality organic skincare and holistic modalities with a focus on facial massage, we'll work on guiding your skin towards its healthiest state.

Based on the current state of your skin and the amount of time we have together, your treatment will be curated and customized every step of the way.



All facial treatments include a double cleanse, custom-mixed botanical mask, neck and shoulder massage and plenty of facial massage.

Modalities will be tailored to suit your skin's needs and may include the following:



- Facial Gua-Sha

- Vodder manual lymphatic drainage

- Connective tissue manipulation

- Cold therapy

- Light extractions (if necessary)

- High frequency

- Aromatherapy through hydrosols (no essential oils are used directly on your skin)

- LED light therapy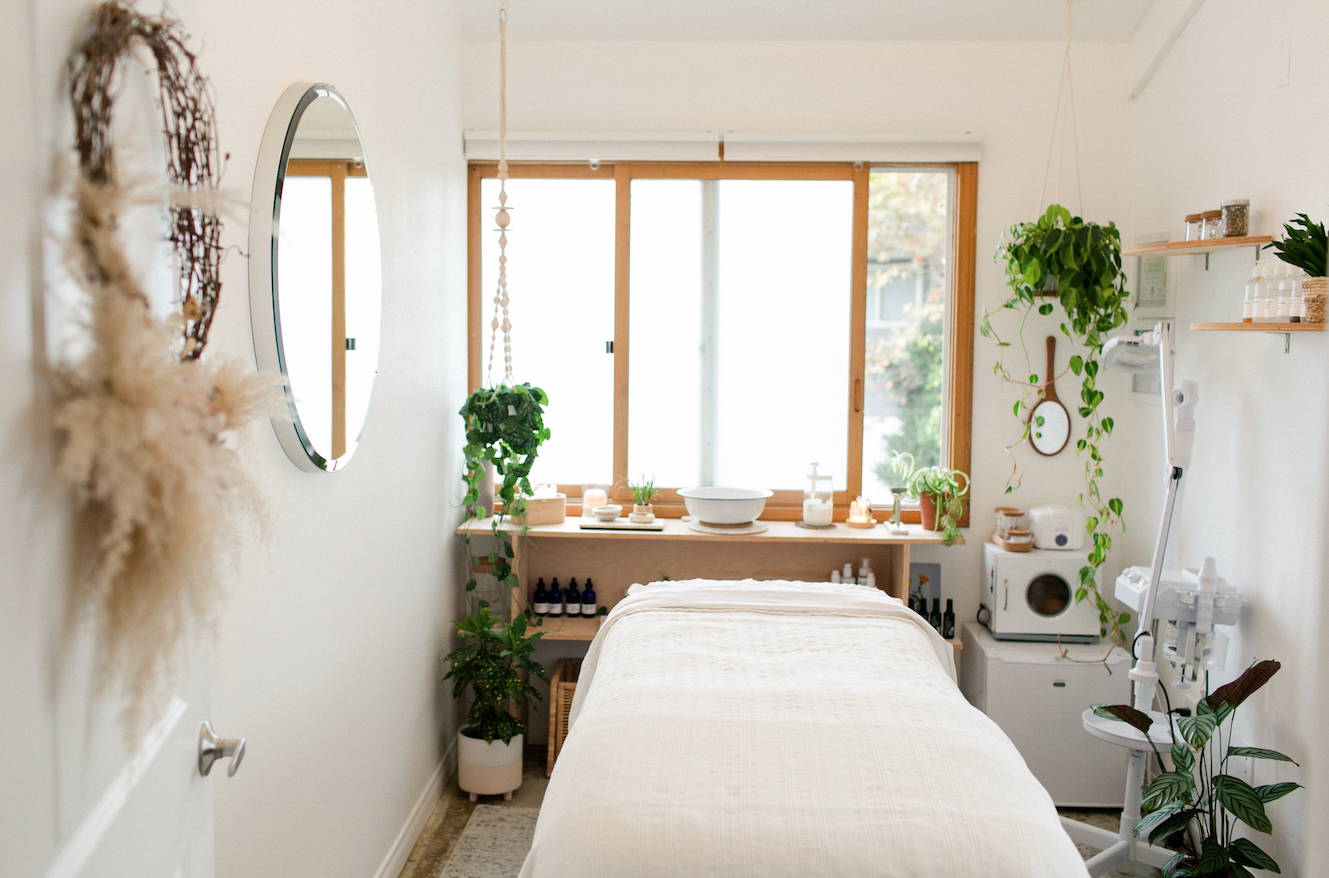 F A C I A L M E N U

>>>>><<<<<

*If you are a new client we strongly encourage that you book the 90 Minute New Client Intro.
This allows us to come up with a more personalized plan for your skin during the treatment as well as for your home care.
P R I C I N G:
>><<

90 Minute New Client Intro……$120
((includes a 30 minute consultation + a 60 minute facial))
45 Minutes……$70
75 Minutes……$120
90 Minutes……$140
À La Carte 30 Minute Consultation……$30